After a long stressful week I decided to treat myself to a new outfit, and as I hit the high street stores, almost every one of these stores had been invaded by peplum tops, skirts and dresses or the peplum family as I call them. It is no surprise that the peplum is one of the hot trends these days as it hit the spring runway, but it looks like these stores only realised that they had been missing out on the peplum. As if I hadn't seen enough of the peplum family I turn up at my really good friend's graduation yesterday and what is she wearing? A Peplum dress (Screaming). However can you blame them for the peplum madness? It is a very flattering silhouette, feminine yet flirtatious. My favourite peplum collections are in Oasis; a monochrome collection of only black and white, Miss Selfridge; a better choice of colour palette, Dorothy Perkins; they have one of the best peplum dresses on the high street and ASOS saves you the journey from waltzing in and out of different stores searching for the best peplum outfit. My personal favourite from the peplum family is the top; no offence to the dress and skirt of course.
Three ways to rock the peplum top is with
Skinny Jeans/Coloured Pants:
With black leather tights: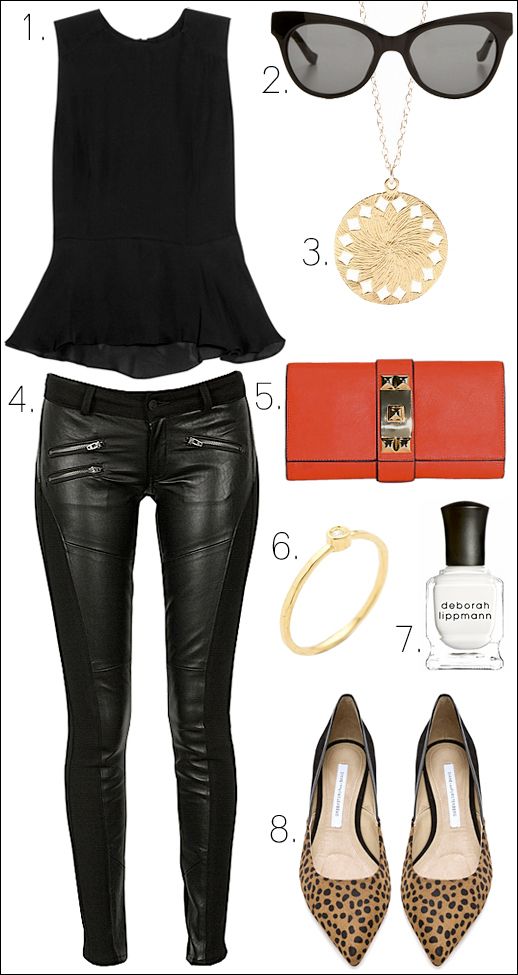 And the very last is of course with a pencil skirt
I also saw this interesting combination which is a hit or miss, so darling try this at your own risk.
Now that you've seen different ways to rock out the peplum top, go forth my child and make momma proud.
Love,
B